Can you tell us a bit about yourself?
I grew up near Edmonton, and started school at the U of A in 2017. I just finished my fourth year in the Environmental and Conservation Sciences program, where I majored in land reclamation. I really wanted to focus on some kind of environmental science in high school, mostly due to my love of outdoor sports and just nature in general. I'm the only undergraduate LRIGS member at the moment and the program has been super valuable to me and helped me learn a lot more about directions I could take my career. I'll graduate in the fall of 2021 after finishing an internship with Syncrude Canada Ltd. where I am working with the mine closure and reclamation research team.
What are you studying?
As an undergraduate I don't have a super specific research project or field of study. I'm majoring in land reclamation which has given me a pretty broad understanding of the reclamation process, including things like soil development, revegetation strategies, and the removal of contaminants. 
With Syncrude, I will be working on a variety of research projects, which all are related to reclamation. For example, water treatment, tree and shrub growth, soil chemistry and physical properties and wetland creation.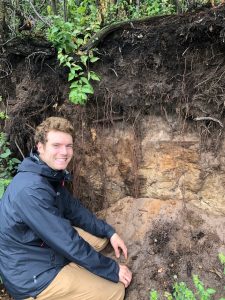 Why did you choose this field of study?
My main reasoning behind working in this field is that I am able to potentially make up for my own impact on the environment, and am able to make the world a better place. As humans we take a lot from the natural environment, often in ways we don't even realize, so to help to replace that or to reduce our impacts, I believe that I can help to ensure that we can begin to live sustainably. 
What have been your most exciting or interesting experiences so far?
I've been fortunate to spend a lot of time in remote locations in the field and have been able to see a lot of places that the average person may not get to.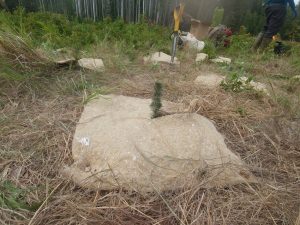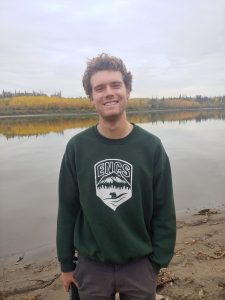 What's been your biggest challenge?
Staying positive in the face of a lot of negative news regarding the environment and how we treat it has always been difficult for sure. I hope that with more and more positive policy changes from both governments and corporations we will be able to prevent excessive further environmental damage. 
Have you always wanted to work in land reclamation or the environmental field?
Growing up I wanted to be an architect, but when I started thinking seriously about what I wanted to do, and visited an architects office I realized that it was absolutely not the job for me. After that it was a matter of realizing that I wanted a portion of my work to be active and outdoors. 
What is your favourite part of your work?
I love being outdoors and there is always something beautiful to see whenever I do field work. Even in the crappy weather I don't really mind it, and it can be kinda fun!
What comes next? 
No clue. Maybe I'll plant some more trees. 
Anything else you would like to share?
The best reclamation is conservation!